It's officially September now, and I am now allowing myself to get really excited about fall.  My mums have been purchased and just need to be planted, I am beginning a bit (and I do mean a bit) of organizing and window washing as summer winds down and reality has returned.
I have been compiling a board of things I love, things I want to make, and things I think are cool.  Some of this is Pinterest (of course) some a sketch book of ideas and projects, and some a large stack of magazines, books, and scraps of fabric all simmering a good soup.  One of my favorite things to craft with (yes #1 is spray paint) is fabric and burlap.
So, today I wanted to share some of the most creative and lovely uses for burlap that I have saved and hope to make, maybe on one of those rainy afternoons when the kids all seem to take extra long naps. 

How cute is this woven burlap bulletin board? Simplicity at it's finest.




Burlap and the dining room seem to have a love affair that knows no end.  Doesn't the burlap look beautiful against the grain of the wood table and with a crisp white plate? Adore.

Source
What about wrapping burlap around a beautiful chandy?



            Drooling now,  holy cow are these curtains pretty, I love how elegant the black pattern looks against the burlap fabric.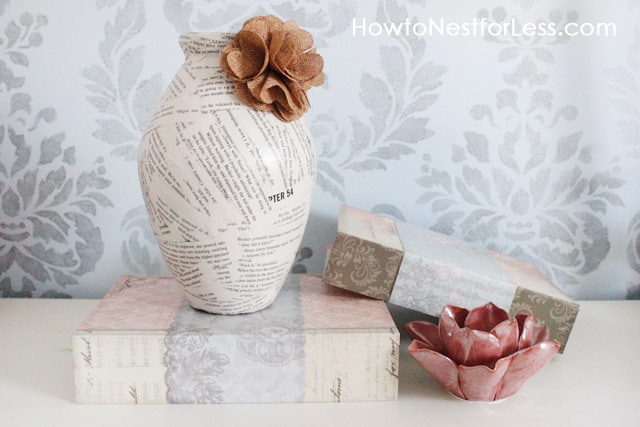 Source
This is a fab book page decoupage vase, but I don't think anything would have looked better than a pretty burlap flower to finish it off.


Burlap and chalkboards with white chippy furniture, this dining area is so pretty.  Can you imagine how beautiful this looks at Christmastime?


A simple, timeless place setting with a sweet burlap pocket for flatware.  This could be fun to use for Thanksgiving too with a little sprig of berries or leaves on the front.
Thank you for coming along and swooning a bit with me today.  Have a blessed, wonderful Labor Day weekend.