Have you found yourself smitten with a color immediately and you can think of nothing else than it being on your wall?
While we are barely making a dent on the to do list at our new place, I had to eek out some time to make the master bedroom feel relaxing.
I wasn't going to do what I did last time, and that is decorate and re-decorate every room five times over and leave the master bedroom lackluster for so long.
Not this time.
This time, I saw the color.
You know when you see something that clicks, and because of that one thing, be it a picture, pillow, a mirror, you find yourself basing your entire design and vibe on that one wonderful thing.
For me, it was the paint color that I fell head over heels for.
After choosing the color Ocean Abyss by Behr , I set out to find the first few things to bring the space together. I still need a rug, there is a wonky wall I am not sure what to do with, I don't love the dresser in there. But I LOVE the wall and the bed so much, I can be patient (kind of) while the rest comes together.
I was not compensated for this post, just really impressed with this paint. I have used Behr many times in the past, but this time chose the Marquee paint by Behr, and I have to say it is great paint.
Even Penny agrees, look at her helping me there on my bed. She did look up for the photo from her comfy nap.
Since I chose such a richly pigmented color I wanted to use a paint with excellent coverage. I could have probably gotten away with one coat, but painting over very pale grey I am loving the rich hue of two coats on our wall.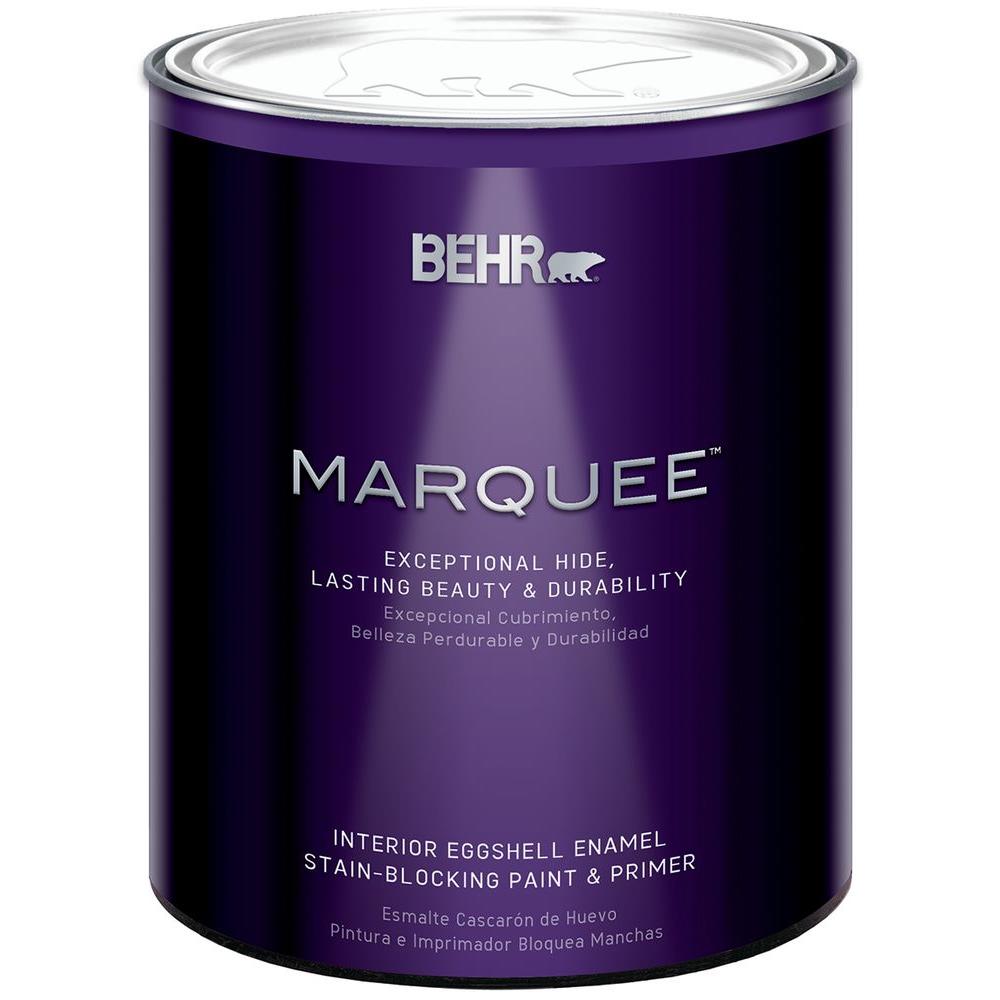 When I woke up the next morning I did a little happy dance and could not believe how much I love our progress in our new master bedroom.
We have a ways to go, but I am loving how it's already coming together.
It is so funny how a house speaks to you, and how your style and taste just seems to evolve and change over time. There are always common threads don't you think?
Like lots of texture, or a ton of vintage finds.
But each time you have a style change, I don't think it's as much of a change as a reflection of the space we are in and the time in our life.
I love it when someone visits our home and they see you in your home.
The bedspread is a vintage score from Goodwill. I still cannot believe I found it in such good condition.
The side tables were my Grandmother's probably from the 1950's-1960's, she loved them and they flanked each side of our crushed gold davenport in our formal living room growing up.
I could not part with them and I am so glad I have drug them around with me.
The Sunset print is something I found already framed in a vintage shop locally.
The macrame wall hanging a $20 find at Marshall's.
The wooden bowls for jewelry I have always loved and found two at a local thrift store, they are Monkeypod wood from Hawaii.
While there are still things I am on the hunt for I am excited to see what we have been able to do so far.
I would love a wicker or some sort of natural material headboard, and a big area rug (Turkish Kilim would turn the happy dance into jumping up and down and freaking out.)
A throw for the end of the bed, and a few more pillows.
We are heading for Seattle this next weekend so I am not sure how much we will accomplish at home, but it will undoubtedly include some shopping for treasures!
Thank you as always friends for reading and following along,
xo, Tanya
linking up to: http://www.savvysouthernstyle.net/
And these awesome parties: https://www.twelveoeightblog.com/awesome-link-parties