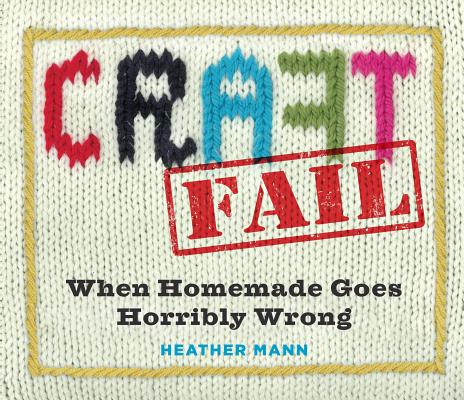 We've probably all seen the "Nailed It!" meme online with a gorgeous cupcake on the left,
and a sad, dismembered baked item, the "after" on the right.
We all have them, like adult acne or spinach in our teeth, a failure in the creative world is bound to happen.
In her new book "CraftFail: When Handmade Goes Horribly Wrong" Heather Mann gives us a peek into what
has kept her crafting, writing and making her way to a successful, enjoyable career.
"Throughout the years, I have posted craftfails of my own and those shared by other crafters, and I have
become a full-on failure enthusiast. If finally learned what never got through to me as a failure-phobic kid:
We learn a heck of a lot more by failing than we ever will by succeeding on the first try."
Heather's words really ring true with me. I started creating and making probably 35+ years ago (holy crap
that's makes me sound old.) And as many successes as I have had, there have been a multitude of failures
and setbacks. Frustrations, and discouragement are part of the process of learning. [Read more…]